DIVERSITY PLANNER AND TEAM OPTIMIZER
A cloud-based collaborative diversity resource planning & strategic local content sourcing tool that de-risk the pre-qualification process and automate goals setting for supplier diversity & local content programs.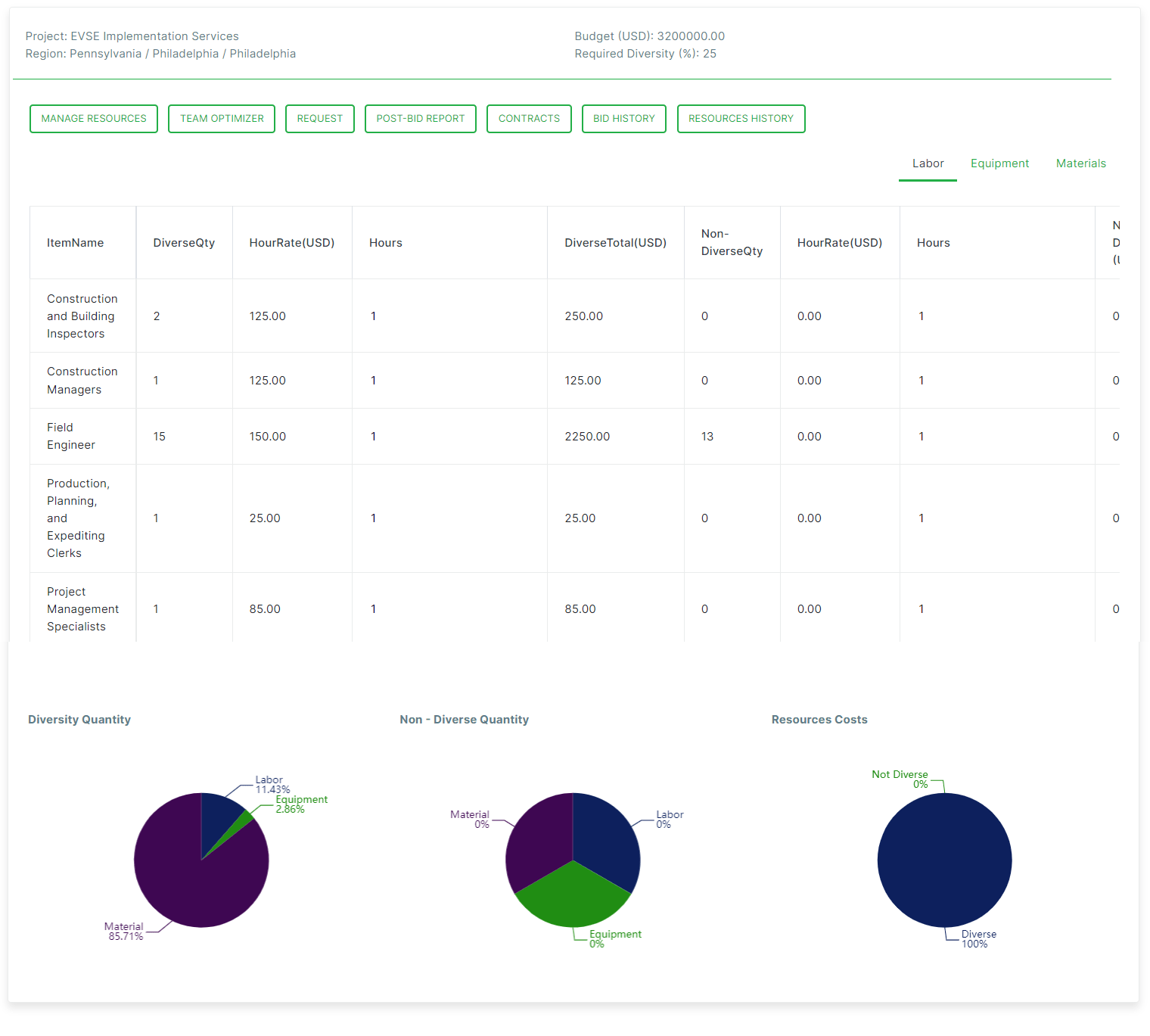 DivedIn is designed to cover the following functional areas
Planned project/RFP analysis for supplier diversity, local content, and ESG program goals.
AI-Powered team optimizer for selection and optimization of potential project team for matchmaking events.
Supply chain optimization.