For Prime Vendors Track your ESG goals, diverse spends and local content compliance requirements, all in one place. If you are a Prime Vendor, or have been one in the past 12 months, our Prime plan is tailored for your needs.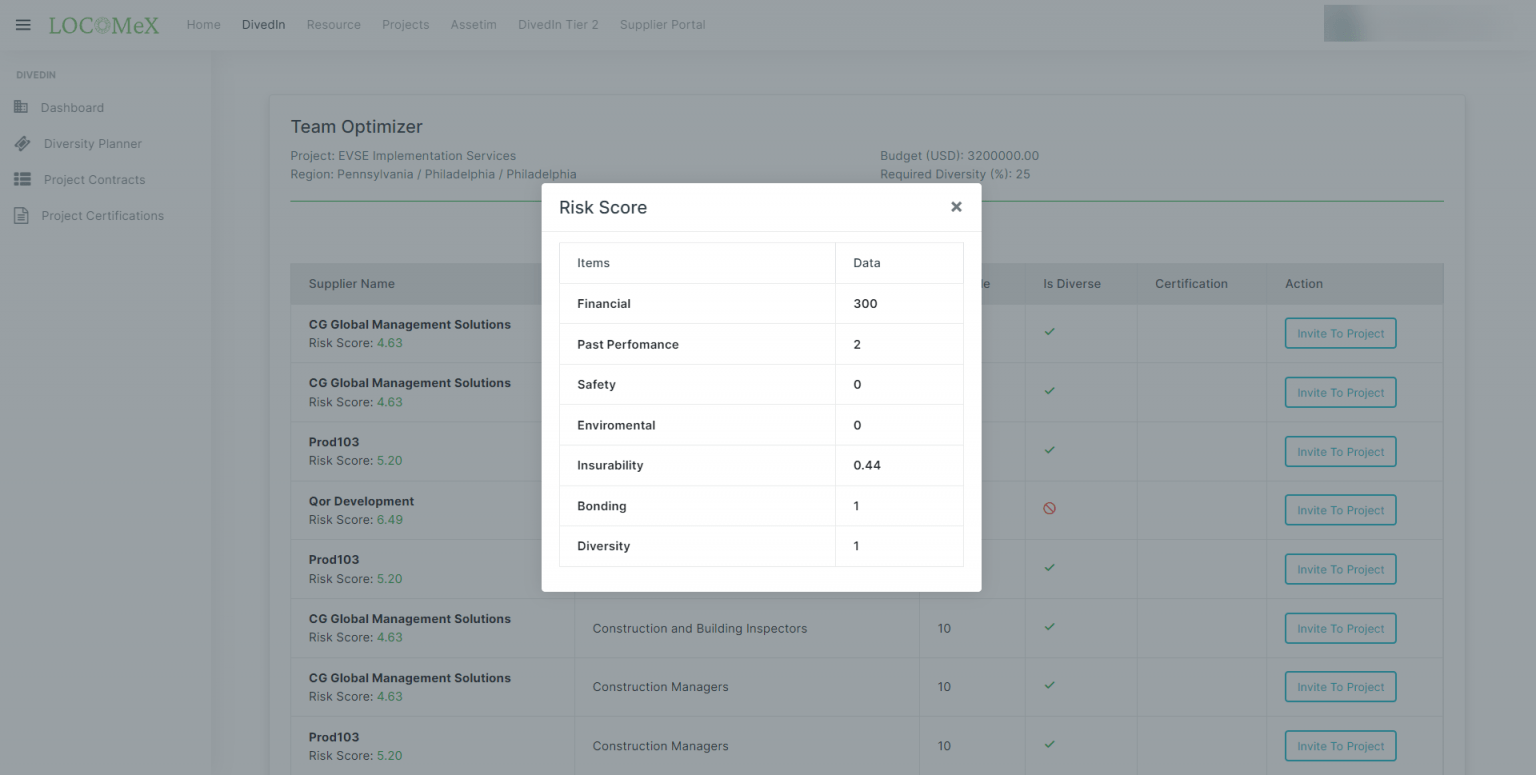 Our
portal
will connect all of those together into 1 login and show your data on 1 platform. We use connectors and integration gateways, including B2B2G marketplaces, to simplify your work day.
The dashboard on the portal will display actionable data visualizations, pulled together from all of your data sources. Plus, you can set alerts to warn you when a drop in performance requires your attention.
Our
DivedIn
module called the Team Optimizer to protect you from under-qualified suppliers. Ramp up your labor support quickly and meet project deadlines.
The
Divedin-tier-2
is designed to keep all stakeholders on the same page, when it comes to milestones and billing.
The
portal
provides various forms of communications, from group chat, to 1-on-1 discussions, to video conferencing. The portal is designed to be a
collaborative resource tool
. The SMART Contract Settlement HUB is your perfect tool for any contract claims & change order resolution.
The Contract Settlement HUB is your friend. Also, the AI-powered B2B2G Marketplace &
DivedIn
modules will help you adapt with other resources at your fingertips.
Post training videos or send special announcements to push projects forward.
Enjoy AI-powered big data analytics & reporting through the online
portal
and make quick decisions when circumstances dip below standards.