The LOCOMeX pricing model is subscription-based and renews automatically monthly. You may cancel at anytime, which ends your subscription at the end of that billing cycle.
Supplier
$
89
/month
for 1 User
Each Additional User : $29/month
Annual Plan: $890 = 2 months free!
Includes:
Supplier Portal
B2B2G Marketplace Opportunities
Collaboration Tools
Team Optimizer
Supplier Risk Scoring Tool
AI-Powered Matchmaker with "Win-Odds"
Prime
$
179
/month
for 1 User
Each Additional User: $89/month
Add-On:
Project-Based ESG Scoring Tool 2.0 can be added for $19/month per project, billed in 5 project increments
Includes Everything in Supplier, plus:
DivedIn Tier-2 and Diverse Spend Compliance Analytics
Pre-bid Intelligence Report
Dashboard, Analytics & Reporting
Predictive Competitive Intelligence
Corporate Pro
$
389
/month
for 1 User
Each Additional User: $189/month
Add-Ons:
Project-Based ESG Scoring Tool 2.0 can be added for $19/month per project, billed in 5 project increments
Connectors and Integration Gateway modules - contact Sales for Pricing
Includes Everything in the Prime, plus:
DivedIn with Diversity Planing and Goal Setting
Resource Management with Embodied Carbon Tracking & Calculation
Sustainable Content Creator
ENTERPRISE AND WHITE-LABEL LICENSING
LOCOMeX has a technology platform licensing model to meet every need, starting with our SaaS-based subscription licenses for individual users, small teams , and SMBs to name a few
If you are looking to deploy LOCOMeX to a larger group across your organization, or to your entire global enterprise, we have on-premises, cloud-based, and hybrid Enterprise Licensing options available.
If you are not sure which is the most cost-effective licensing option that meets or exceeds all your requirements, just pick up the phone and call a member of our Enterprise Sales Team who will be happy to help you figure it out.
White-Label Licensing is offered through our Strategic Partnership Program. If you are interested in packaging LOCOMeX's Technology Platform for Supply Chain & Sustainability Optimization into one or more areas of your client offerings, Let's Talk! Call Kevin Loeffler, Head of Enterprise Sales, at 415-854-3850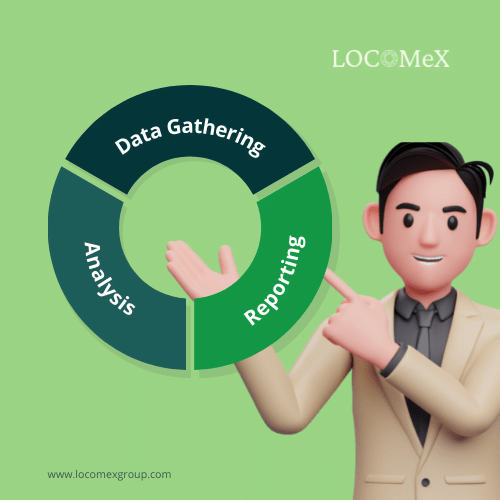 The LOCOMeX plan for our White label customer will be managed on an enterprise account basis, with a dedicated customer account manager.
Everything the LOCOMeX subscription model has to offer and a dedicated supplier diversity expert to help in program set-up and maintenance.
The following are additional product features & functionalities exclusive for white-label customers:
Project Creation & Lifecycle
is one the main features/functionalities for our white-label customer on the platform.
Unlimited Possibilities
Create awesome and great looking websites with Essentials.
DivedIn Tier 2
Integration of cloud-based and AI powered invoice to pay tracking tool with ERP/Accounting software will delivers an automation tool with diverse spend predictive intelligence and compliance analytics capabilities for your supplier diversity program.
DivedIn (Diversity planning & Team Optimizer)
Integration of cloud-based & AI powered DivedIn with ERP budget planning & strategic sourcing/procurement software will delivers our value-added feature/functionality of de-risking the pre-qualification process and automate goals setting for your supplier diversity program. In addition, we can leverage client data (RFP, Bid, Projects, Budget Plans, etc.) and our collaborative diverse resources planning tool either manually or automatically to significantly improve diverse spend planning.
Any customization and configuration requirements will be determined during customer requirement gathering. There maybe upfront costs involved to implement customization and configuration requirements. For white-label licensing fees and upfront implementation costs, contact our sales team.