For Suppliers/Diverse Suppliers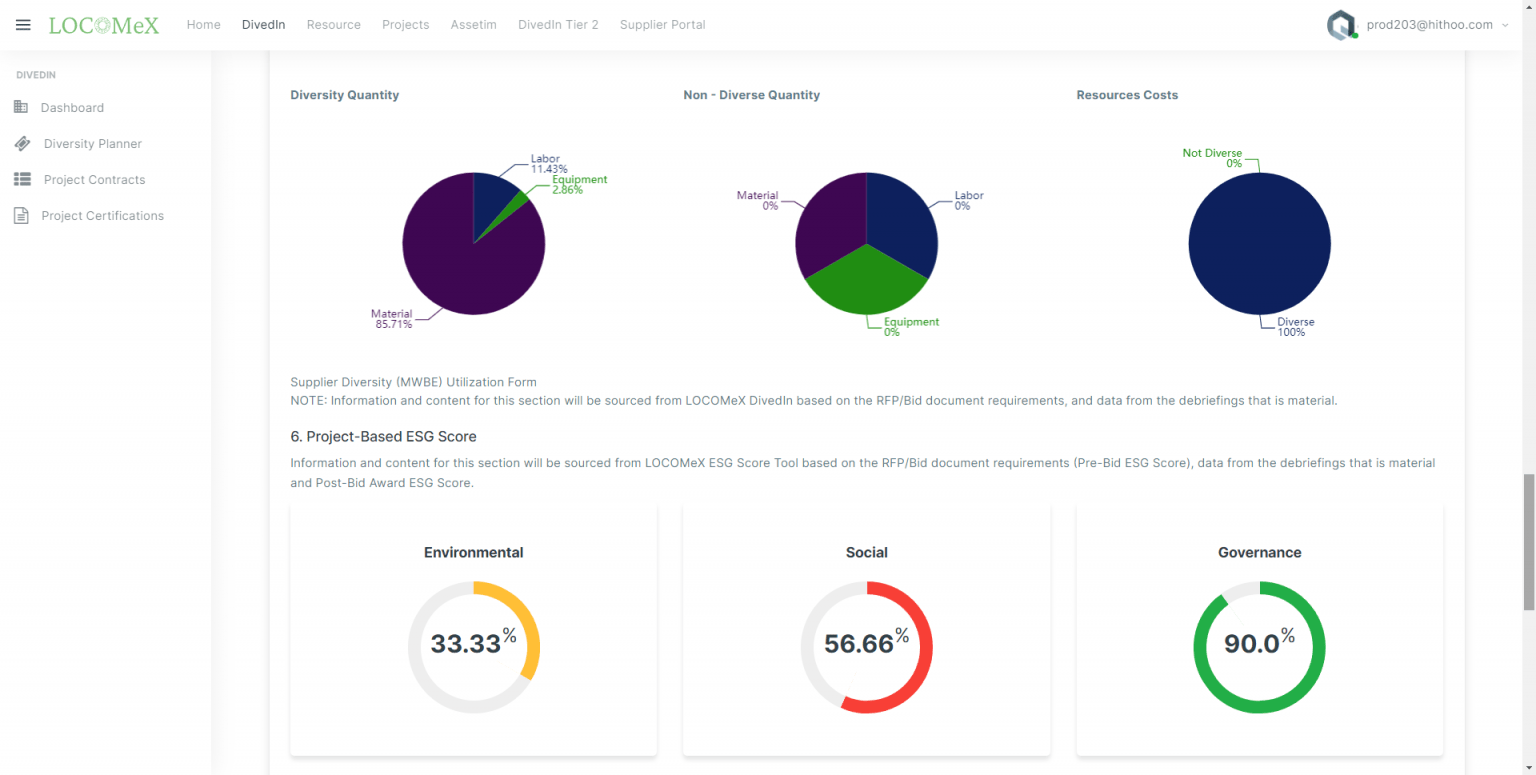 We have made it easy for project owners to set up Tier II supplier diversity programs and owner-controlled insurance programs by helping them overcome the cost of the "diverse tax" issue. They also have tools to vet and collaborate with suppliers in the pre-bid phase through the
DivedIn
modules. Your company will build project teams through a unique tool called the Team Optimizer, as shown on the
platform
page. Also, through the portal, there are several ways to communicate and
collaborate
with other companies and project owners.
Our
portal
will connect all of those together into 1 login and show your data on 1 platform. We use connectors and integration gateways, including B2B2G marketplaces, to simplify your work day.
Our
DivedIn
module called the Team Optimizer to protect you from under-qualified suppliers. Ramp up your labor support quickly and meet project deadlines.
The
portal
provides various forms of communications, from group chat, to 1-on-1 discussions, to video conferencing. The portal is designed to be a
collaborative resource tool
. The SMART Contract Settlement HUB is your perfect tool for any contract claims & change order resolution.
The dashboard on the portal will display actionable data visualizations, pulled together from all of your data sources. Plus, you can set alerts to warn you when a drop in performance requires your attention.
The
Divedin-tier-2
is designed to keep all stakeholders on the same page, when it comes to milestones and billing.
Post training videos or send special announcements to push projects forward.
The Contract Settlement HUB is your friend. Also, the AI-powered B2B2G Marketplace &
DivedIn
modules will help you adapt with other resources at your fingertips.
We align your tech, end-to-end, so you can focus on culture and the big picture. Take advantage of AI-powered Big Data Analytics and Reporting.